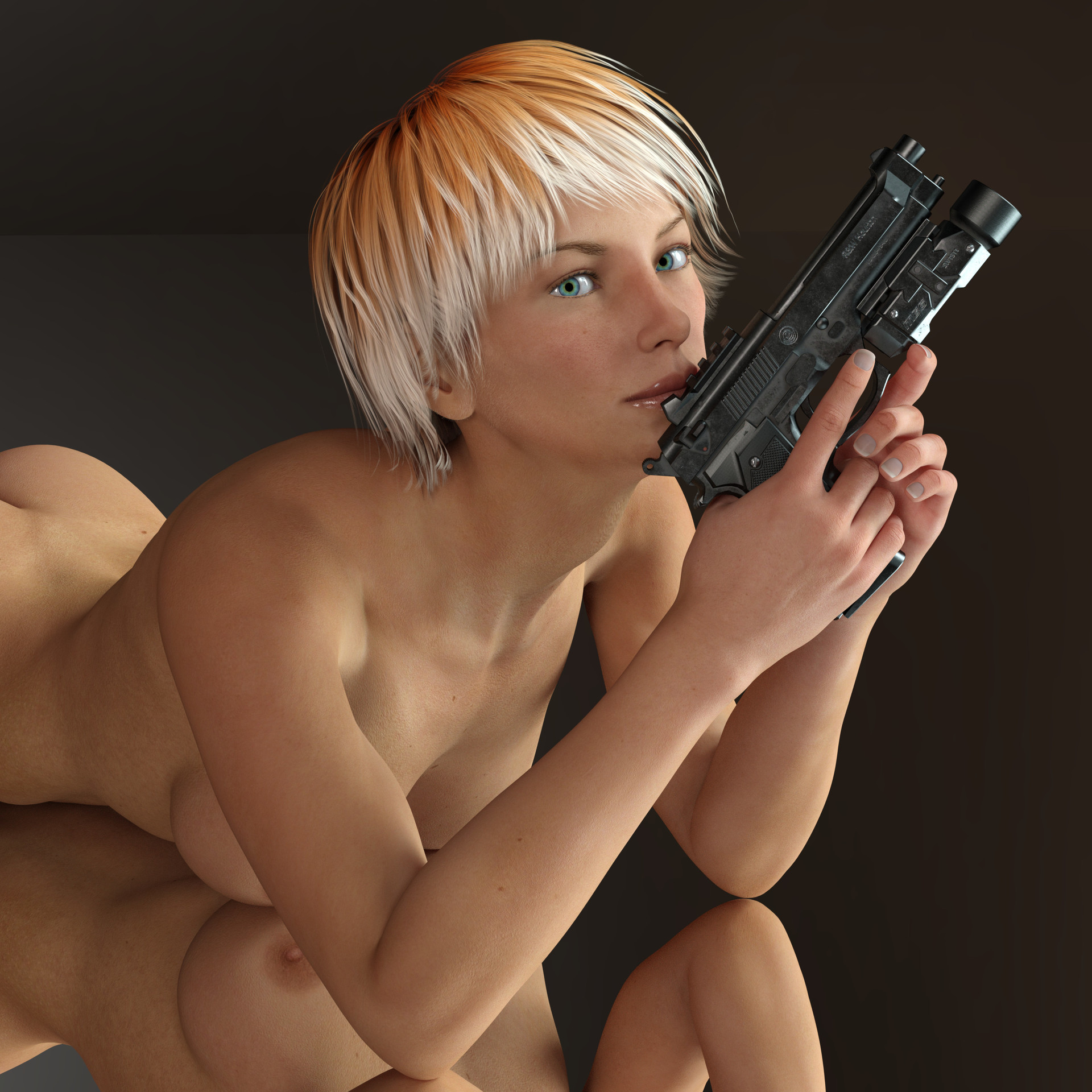 Pinup closeup, with a gun. Zooming in is worth it to see the detail along her jawline and ears.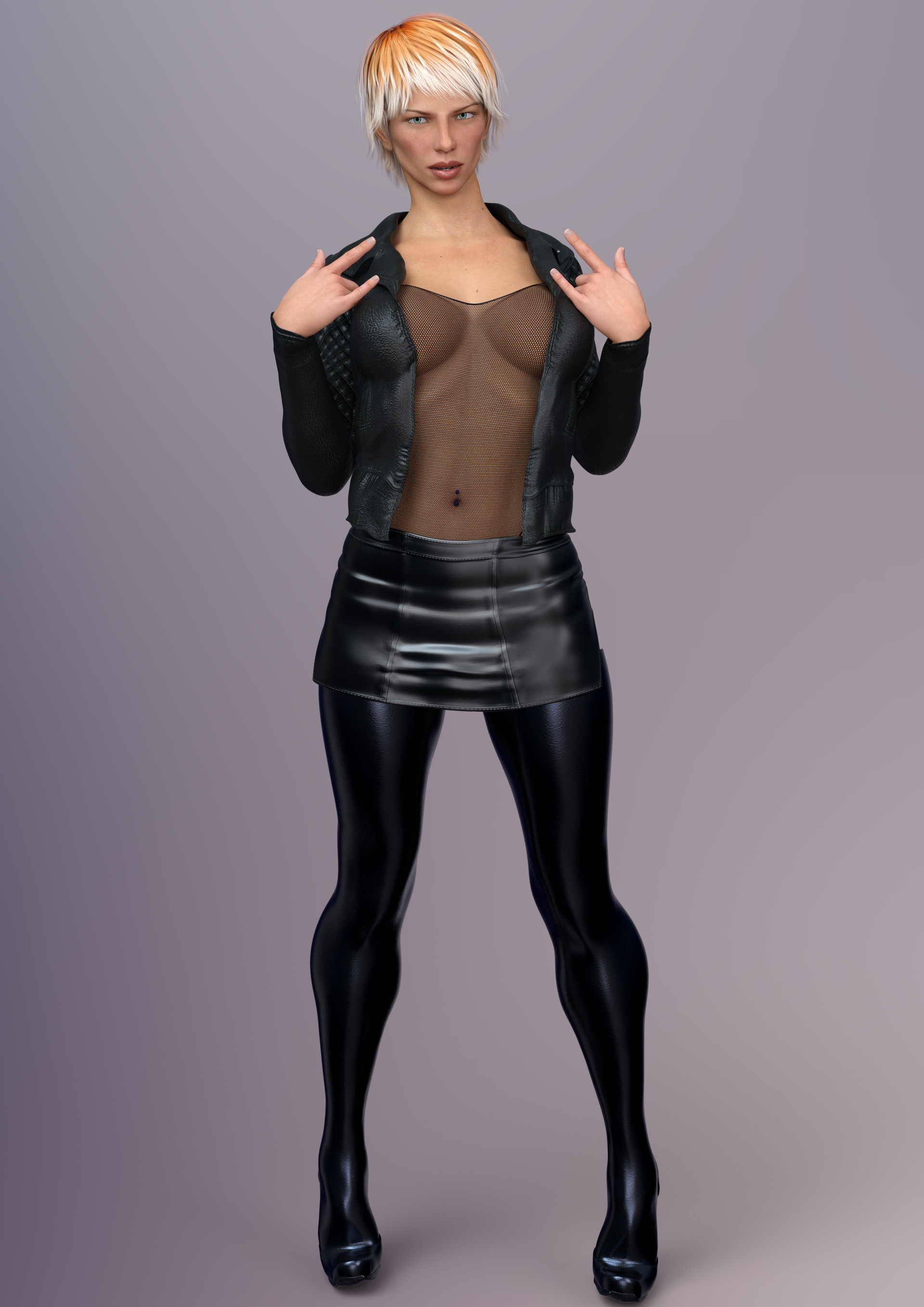 Working clothes... No, really.
Genesis/Victoria 8 came out recently, and Fox was my first G3F/V7 character. So, I thought I'd give transferring her to the new model a go. It took more effort than I thought it would, but I did get it to work. The new version looks very much like the old, though I don't have Measure Metrics for V8 yet (DAZ seem to be being a bit slow on that) to be sure I have all the proportions right.
I have also been experimenting with some different hair styles for her to take up, but nothing is really hitting the right tone yet. Often, if something gets close to being right, it's too difficult to work with. So, she still has her cap of foxy hair to date.