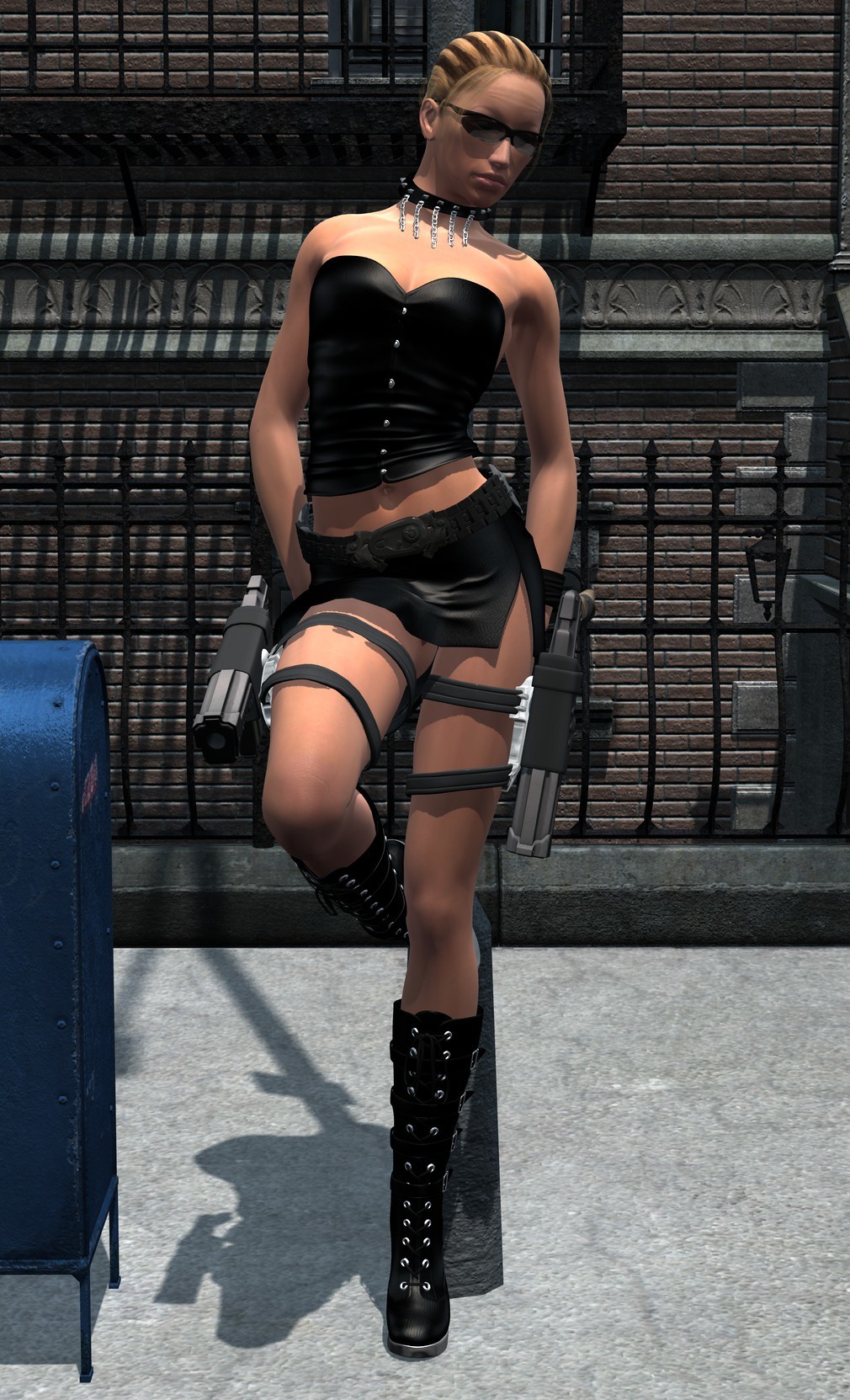 The original Genesis Gunwitch.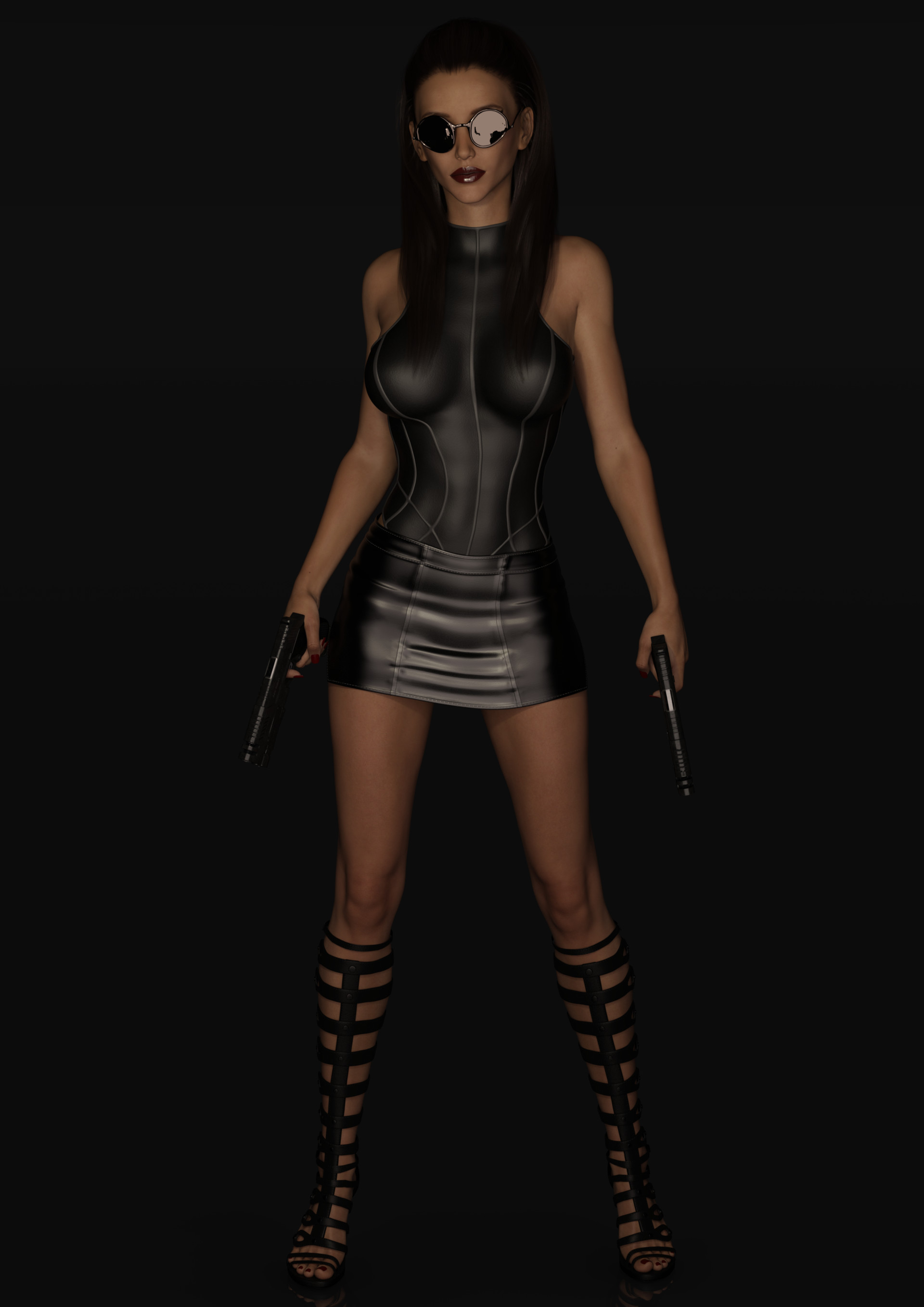 With glasses and a bodysuit.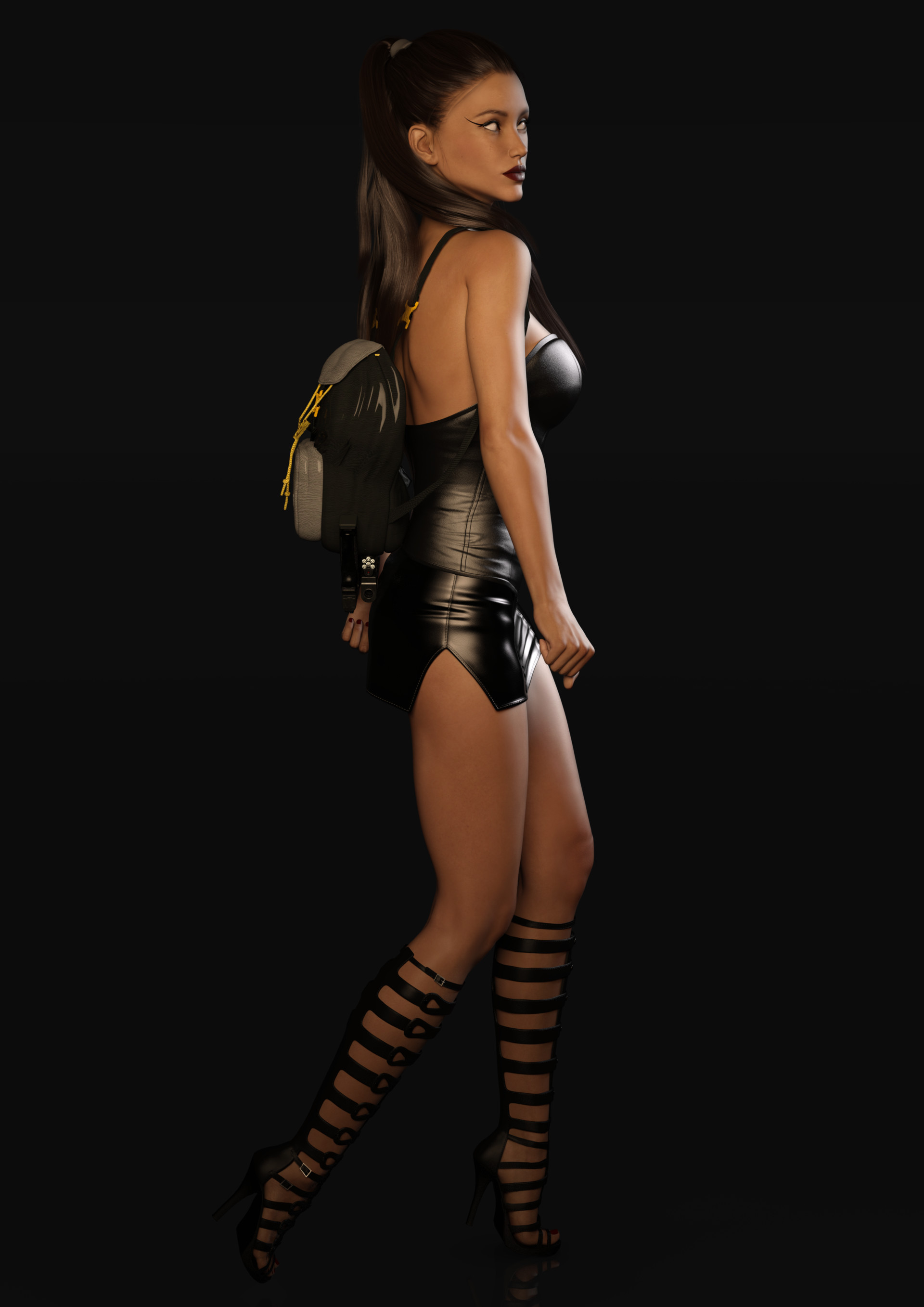 Side view showing her backpack.
The Gunwitch was a character I created for the MMO 'City of Heroes' back in the day. I ended up writing fiction for a living partially because I wrote fiction for that game. Various bits of various stories have made their way into my books, even some elements of Gunny's stories, but I recently decided to rewrite her properly because she was just a really great character.
This is another 'you never get it quite right on the first try' set of pictures, but in this case there's an extra because I created a model of the original Gunwitch. So this is a before and after sequence as well as a design sequence.
Oh, and her eyes are supposed to look like that. I recall more than one person pointing out the 'texture error' which caused those blank eyes... No, that's what her eyes look like.